RadioBeta
RadioBeta mission was to boost the radio experience thanks to the new and evolving capabilities of the web.
As Founder and Product Manager, I led the company from concept to profitability by serving more than 1M unique visitors per month on site and more than 5M users through our partners. But above all, RadioBeta helped me to uncover my passion for designing products that have a positive impact into peoples life. Being responsible for building the solution and the economic success of the venture, gave me a broad understanding of business development, UX and aligning teams to a common goal.
We succeeded in delivering a more enjoyable experience to radio listeners around the world but we failed in making it a great business. In 2013, after almost 5 years and being still profitable, I decided to move on.
---
In our quest to increase the value delivered from the radio experience, we built different products for different clients:
1. RadioBeta.com
Our first product designed for online radio listeners around the world. It got reviewed by Lifehacker early on:
As a reference of the website around that time, find below a video made by an Italian user and posted to youtube in April 2009:
Early on we have been featured on specialized and mass media such as TechCrunch (US) and Le Figaro (France). I especially like the one that initiates the current post from lifehacker and its comments too:
And find below some early tweets:
We kept adding 2.0 web capabilities such as sharing what you are listening in social media and the ability to interact with other listeners who are listening to the same station. As an example, find below a screenshot of the RadioBeta Greece homepage in 2012: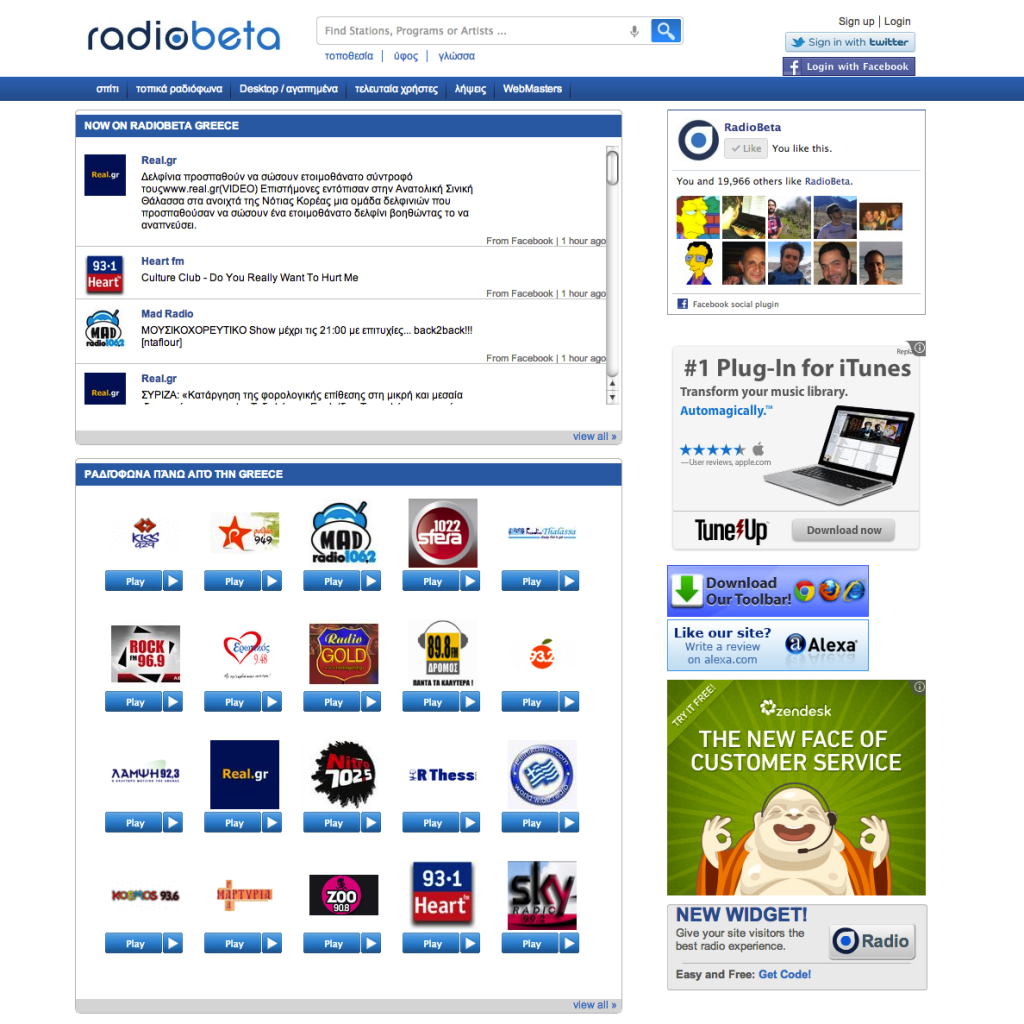 And below more tweets and another video that was taken from youtube, in this case, done by a Taiwanese user in September 2013:
Also, a snapshot of the website's overview metrics for Feb 2012:
2. RB Widgets
In addition to the website, we offered a set of widgets for web publishers around the world to add a radio experience to their websites.
Among others, Lycos added our widget to its chat portal:
So did Perfil newspaper from Argentina who added our widget to its homepage:
The widget would be customized by the publisher but generally speaking, it looked like this: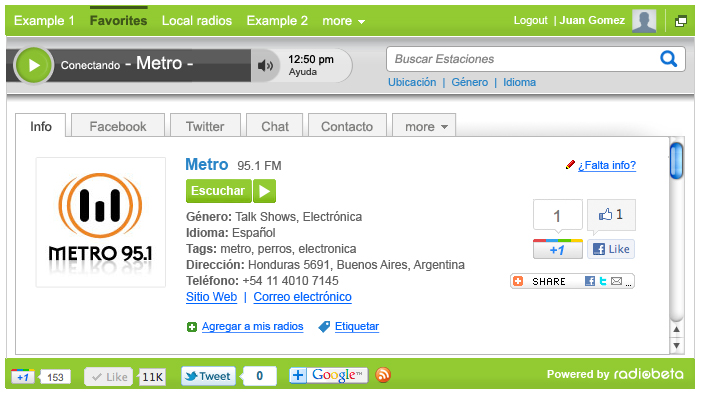 3. RB API
Lastly, we provided partners and developers with an API that allowed us to license our many features and growing user-generated online stations database.
Geodesic /  Mundu Radio (India) and Alcatel (Latin America) where among our biggest partners.